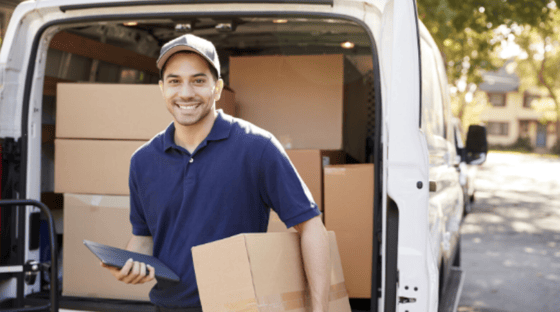 Smart technology is simplifying the way we live by making everyday actions a one-step process! Here at Easy Lift Garage Doors, we are excited to help our customers utilize this high-tech convenience! That's where the MyQ App comes in to condense your stressful holiday planning process. The MyQ Garage & Access Control app is easy to download and will change the way you look at Christmas shopping forever. Here's why the MyQ app will be benefiting your home and your amazon delivery process!
We Can't Highlight the Features Enough
The app makes installation easy to follow and ensures a smooth start to your new tech life. It'll walk you through the entire process, and teach you how to sync up the app the MyQ hub and sensor. From there, you can set up real-time alerts that will inform you when your door opens and closes, through push notifications or via email. It will also continuously monitor all doors within your garage for maximum security! You can even pair it with your Alexa or Google Home to help monitor and control your garage from within your home.
To add to the brisk installation process, installing your password-equipped keypad is easy through My Q's wireless keypad, which provides a sleek look and simple interface. The pre-settings feature will allow you to schedule when to turn on your garage lights and when to activate your garage door.
Parents will appreciate that there are safety features that include a timer and warning sounds when the doors are closing, and you can grant access to your password to emergency contacts and loved ones.
Here's Where Christmas Comes Into Play
As much as we love the holiday season, we get that holiday shopping can be a real drag. With 36% of Americans reporting that they've fallen victim to package theft this year, the MyQ app has become a secure alternative for package delivery methods. Now Amazon Prime members in the U.S. can utilize the Key by Amazon which is an in-garage delivery solution. Using this is simple. All you need to do at checkout is select "in-garage delivery" which will send four notifications through the Key app as the package is being delivered. The MyQ app will work in tandem with the drivers to allow them to enter and leave the package securely in your garage. All delivery drivers have been prescreened and cannot move onto another delivery until your garage has been secured and closed and will not be able to re-enter your garage to ensure maximum security and protection. Users are already raving about this feature and it's guaranteed you'll also love the ease and simplicity of Christmas shopping!
Did You Just Now Realize How Much You Need This?
Whether you're wanting to upgrade your garage with this smart technology or are looking to gift this to that special someone this year, Easy Lift provides the openers and accessories you'll need to pair to your garage's installation! Don't know where to start? No worries! Our knowledgeable team of experts will walk you through the MyQ process and find the model that's right for you. Contact us today to get started!