Is Your Garage Door On The Naughty List This Year?
Are you thankful Santa enters through the chimney, rather than the garage door? Worried the rattles and squeaks your door makes would scare him off?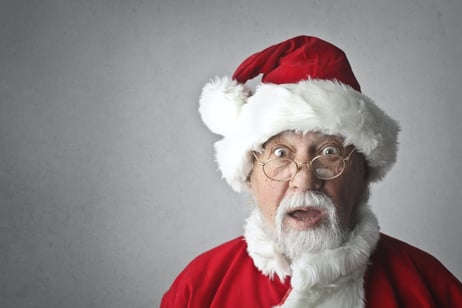 Never fear, Santa need not know your garage door has been bad, we at Easy Lift Door Company can get your door back on the nice list quickly and without delay. We know the holidays are busy, so we make this fix easy for homeowners.
We Cover Almost As Much Territory As Santa's Sleigh
Whether you are in the Reno area, greater Sacramento, or even in the Fresno or Bay Area, you've probably seen our trucks out on the road, headed out to make another happy customer. We have a reputation for excellence far and wide, just like the big guy! Our clients would say our friendly staff reign the nice list. From our professional door technicians and installers, to our knowledgeable office staff, everyone here is looking out for your best interest. We never use sub-contractors so you know you're getting the best service from one of our own.
And should you be looking to wrap a new garage door or accessory under the tree, we have just the right gift. We offer garage doors from Wayne Dalton, Carriage House Door, Amarr and C.H.I. in a variety of classic, carriage and modern styles to choose from. We can match any design, just show us what you are looking for! For the technology fan on your gift list we offer garage door openers with wireless keyless entry systems that will make them wonder how they lived without.
Easy Lift Door has the expertise to make repairs or upgrades painless and easy, so your garage is ready for Santa's approval.
Contact us to get on our schedule today!