Whether you need more space for your favorite hobby or for a growing family, you already have a huge untapped resource to add more square footage to your home: your garage! If you're in search of a creative use for your garage, we've collected 6 clever ways to convert your garage to a living space. Find your favorite below.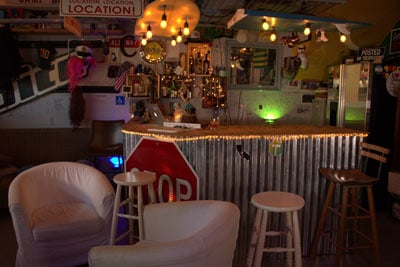 6 Ideas To To Remodel Your Garage To A Living Space
#1: Workshop
Your garage can easily become a workshop with an easy remodel. Consider adding additional storage for your tools, and a workbench. For a workshop, you'll also want to consider if you have enough outlets for your tools, and ample lighting. Consider enlisting an electrician to help with your remodel!
#2: Craft Room
If a workshop isn't your style, a craft room is another creative use for your garage space. Your garage can become the perfect retreat right in your own home. You'll also want to consider adding additional lighting, as well as storage for your supplies. Add a comfortable seat and any other supplies or decor that strike your fancy. Don't forget your easel!
#3: Spare Bedroom
If your family is growing or you'd like company to have somewhere to stay when they visit, consider converting your garage to a spare room! In this case, the garage door may need to be replaced with an insulated stud wall. You'll also want to add insulation and carpet or other flooring, to ensure the room is comfortable.
#4: Play Room
It's important for kids to have somewhere to play and be active. If you're tired of stepping on legos in your living room, consider converting your garage into a playroom! Much like converting your garage to a spare bedroom, it's important to look into insulation, proper flooring, and swap the door out for an insulated stud wall. Then, all that's needed is a colorful new decor scheme and plenty of storage for toys!
#5: Workout Studio
Bring the gym home with you! This is a perfect garage remodel idea for a workout buff or yoga nut. You'll want to look into more forgiving flooring, and having a garage door can be an exciting feature for hot days when you want to let in a nice breeze. Full view doors can also allow a lot of natural light into the garage without having to open the door!
#6: Other Space
What would you do with an extra room? The possibilities are endless! If you're looking for more space, consider garage remodel options like:
A home office
A game room
A home theater
Your own private tavern
What will you do with your garage? Whether you're simply storing your car, or getting more creative, pick a door that matches the style and function of your new space. For example, in a workshop you'll want something you can have open when you're running power tools and it's getting hot! Browse our selection of doors here.