Winter is coming…
We may not be in Winterfell, but the cold weather is here! When it comes to garage doors, parts, and surfaces, the colder and harsher weather can take a toll on your garage (and your body).
Thankfully, the experts at Easy Lift have braved a winter or two, so we know how to get a garage in tip-top shape to survive the cold weather! Let's quickly take a look at some benefits of a winter-ready garage:
More comfortable climate when working in the garage

Protection for equipment, liquids, and other items prone to damage

Garage parts will last longer (especially springs!)

A cleaner garage

Save yourself money and hassle in the long run
If you're not convinced by now, you might be calling us by the end of the winter for a garage repair! For now, let's get winterizing.
Start with a thorough cleaning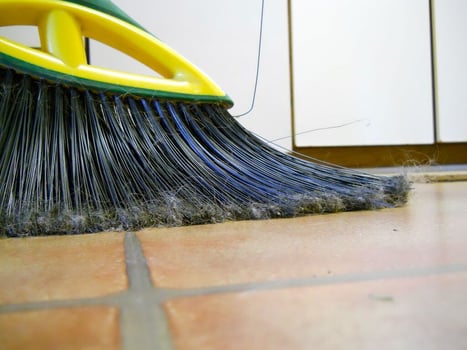 As with many garage projects, start by cleaning it up. The floor, walls, and ceiling have been collecting dust, dirt, leaves, bugs, and cobwebs all summer long, and with winter coming it only gets worse. Start by cleaning the ceiling and work your way down the walls, and finally sweep everything out once it's all on the floor. Not only does this help the winterizing, but it also feels great to get that junk out of your garage.
Replace Weatherstripping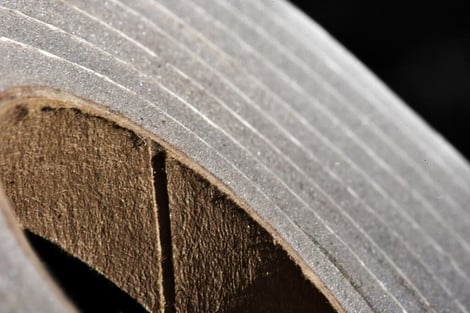 One of the first to-do's on your winterizing list should be to check your garage weatherstripping. This can be found along the doors and other openings where air can be let in.
Weatherstripping becomes brittle and cracked over time, so replacing it is a common task. Begin by taking off the entire weatherstrip and any other glue or sealant present (this will make installing the new weatherstripping much easier and effective). Measure out the new weatherstripping, and make sure it's properly aligned against the surface. Check out this video for a walkthrough!
Insulate the Garage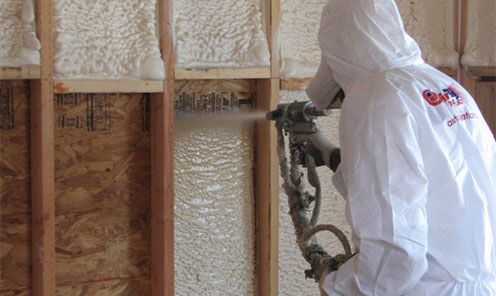 If you're planning to spend a lot of time in the garage over winter—say building a car—you want the room to be warm. Working with your hands in freezing weather is not pleasant, trust us! Insulating your garage will block out the cold and keep the precious warmth in.
Sure, you can use an electrical heater every time you're working in the garage over the winter. But remember, insulation won't jack up your electric bill each month. Check out this great guide to learn more about insulating your garage.
Lay down epoxy or mat on floor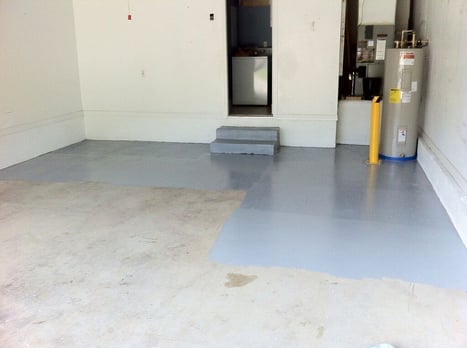 Before you epoxy or lay down a mat, you must clean the garage floor. This includes any contaminants such as oil, grease, dirt, and so on. Once you've got the floor looking like a 5-star restaurant surface, it's time to protect!
You have a few options, with the easiest option being a garage mat. The mat will protect your floor from dirt, water, oil, and if you live in colder areas: salt and ice. Another option is to seal your floor with an acrylic or epoxy seal. If you're looking for an easy install and fairly good strength, go with the acrylic. If you're looking for brute strength against everything, go with the epoxy.
Install heater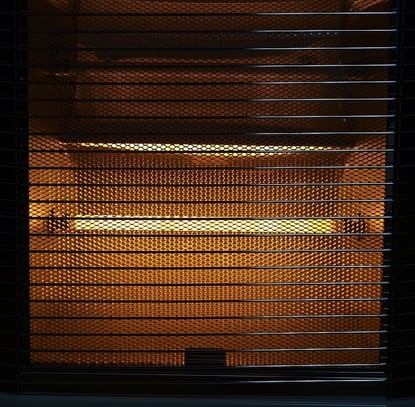 When insulation and weatherstripping just isn't enough, it's time to warm things up even more. We're not talking about putting on a parka, we're talking about installing a heater in your garage!
When choosing the right heater to install, we recommend using an electric heater as opposed to gas. Electric are much easier to install and are better for mild winters, such as here in most of California. However, if you have the means to provide gas and install an exhaust system, a gas heater might be your best choice. Either way, it's all about staying toasty warm.
Seal off any openings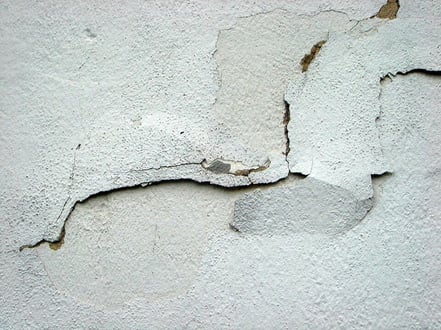 Last but certainly not least, you want to seal off any cracks or holes you can find in the garage. The best way to find them is by scanning from side to side, looking for any opening where air can get in. The most popular spots for openings include windows, doors, dryer vents, along the framing, under the garage door, wall damage, and others. The key is keeping that sweet warmth in!
We're not expecting that you complete all of these tasks before winter arrives, as many of them cost a pretty penny. Start small and work your way up to the best condition a garage could ask for!
Speaking of keeping your garage in top condition, Easy Lift Door Company can help with spring, door, motor, and other garage door repair and replacement services. For more on your favorite garage door company, Like us on Facebook!