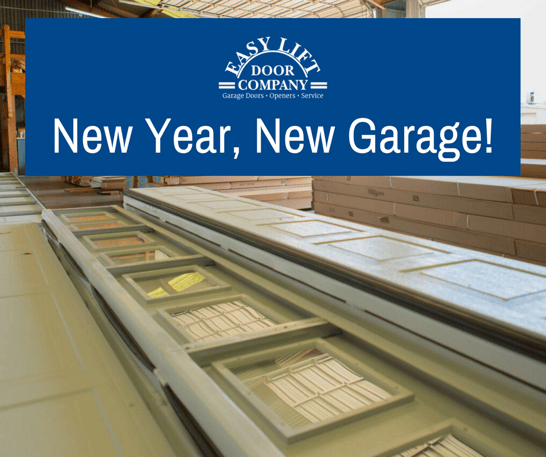 It's no secret that replacing and enhancing your garage door will help your home stand out. Whether you're trying to be the best looking home on the block or you're looking to add curb appeal to a home you're selling, it's best that you don't ignore the garage!
According to Remodeling Magazine's 2016 Cost vs. Value Report, "replacing the garage door on a home is one of the top five home improvement projects that generates the highest return on investment at resale." Also, Angie's List says, "homeowners can expect to recoup 91.5 percent of their investment in a new garage door."
Whether you're looking to return more from your home investment, or you're simply trying to stand out on your street full of plain garages, let's get customizing!
Upgrading Your Garage Door
Let's talk about enhancing your garage door. There are a number of options you can look into when upgrading your garage door including structure, color, light changes and more.
Here's what we suggest:
Give your garage door
style
A great way to give your garage style is to add windows, handles, lines, relief patterns and more. (See photo below for a great example of style) The goal here is to show your neighbors and guests that your home isn't a cookie cutter home—It's awesome!
Change the color
If you have a two car garage, or larger, the doors take up a large portion of the front of your home, and that's valuable real estate! The key here is choosing a color that doesn't dominate, but rather complements. Here are some of our tips.
Don't use the same color as the front door. The front door of your home should be the focal point, not the garage!

In most circumstances, don't use two different colors.

Paint the trim around the garage doors with a similar color to the garage door itself.

If your home has a neutral color (beige/gray), try painting your garage white or a very light color. If your home is white, adding simple, fun color can create great contrast for your home.
Accessorize the doors
Maybe your garage still needs a little more pizazz. Sounds like the perfect time to talk about garage accessories! Decorative door handles, hinges, plants, stonework and other accessories are a great way to give your garage personality. In a land of many garage doors, don't be plain—Stand out this year!
Let there be light
Adding stylish lights around your garage door not only increases the style of your garage, but also significantly increases curb appeal. Every home and garage is different, so deciding where to place your lights around the garage is crucial.
Does the garage sound a little more important to the value of your home now? We hope so!
The new year represents a great time to replace and enhance your garage door. And guess what? Easy Lift has been helping homeowners across Northern California do this for over 30 years!
Contact our dedicated garage door customization team and we'll have your garage looking "pimped out" in no time.