The right garage door can really emphasize the overall look and curb appeal of your home. Sure, landscaping and exterior finishing materials can make a difference, but a garage door is a huge factor since it takes up a very large portion of the home's exterior.
So how do you decide what's the optimal garage look for your home?
The first part to consider for a garage door is the color of it, and what type of statement you want to make. For instance, homes with beige or gray exterior paint look clean and inviting with a white door. This pairs very nicely if the front door and exterior trim are also painted white. For homes painted white, we recommend adding a garage door in a color to create contrast and dimension. If your garage door is at the front of the house and you do not want that to be what is noticed first, painting it the same color as your exterior paint is a great option.
Additionally, there are many different types of doors to choose from, such as the material they are made out of, that can better complement certain home styles. Read on for a brief overview of the different options, so you can decide the right garage door for your home!
Aluminum Garage Door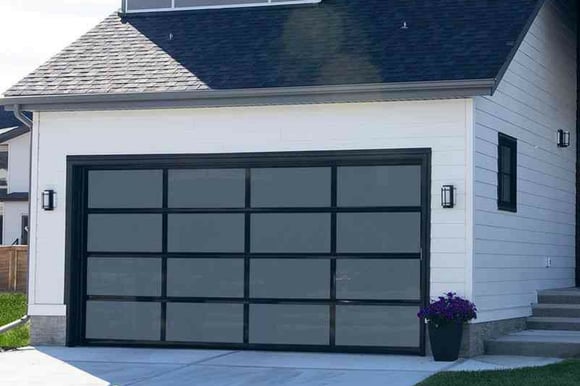 For contemporary homes, aluminum garage doors are a wonderful addition. Aluminum is a lighter material of steel and can be powder coated in the color that fits your home. In addition, these doors are dent resistant and hold up well in any season.
Steel Garage Door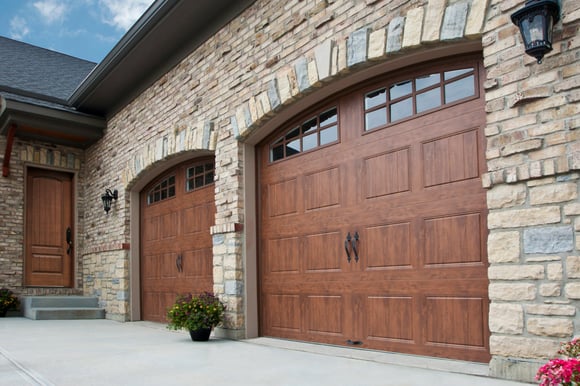 The best part of steel garage doors is that they can be manufactured to look like painted wood! This is a great option if you love the look of wooden doors, but don't want the maintenance that comes with them.
Fiberglass Garage Door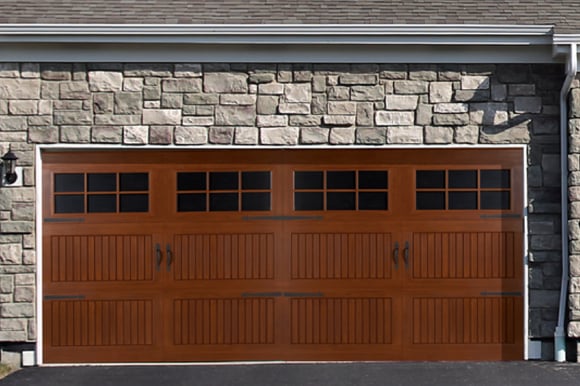 An alternate option for homeowners that want durability, but not a steel door, is fiberglass. They closely resemble beautiful wood doors, but can withstand moisture, insects, and other elements.
Wooden Garage Door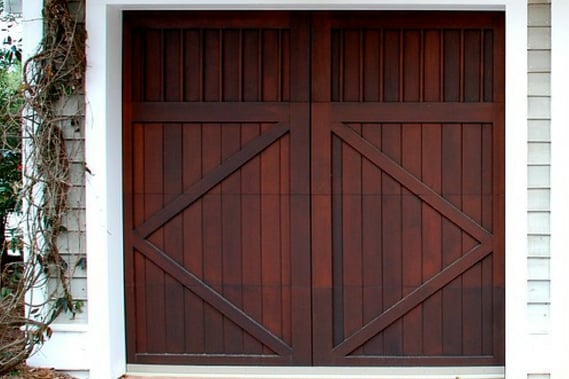 Wooden garage doors are very popular for good reason. The wooden doors add a rich and warm feature to a home's exterior and can greatly increase a home's curb value. They are textured, carved and can be stained to the homeowner's desire. You'll be turning neighbor's heads with a wooden door!
If you are interested in upgrading your garage door to increase your home's curb value, Easy Lift Door Company can help you! We are proud to offer a wide variety of quality products from top garage door companies. Give us a call at (916) 922-7123! Our phone line is open from 7:00 AM to 3:30 PM every Monday – Friday (except for holidays). Or, fill out our contact form here.