Spring is here! Time for spring cleaning and better yet, a facelift for your home! Whether it's some new flowers in the yard, getting fresh outdoor furniture or repainting the front door, spring is the time to get your house spruced up for the new season and the rest of 2018. One great way to spruce up your house is to customize your garage, which improves your home's curb appeal and functionality. Depending on your budget, there are many customization options for your garage! Read on to see Easy Lift's top picks!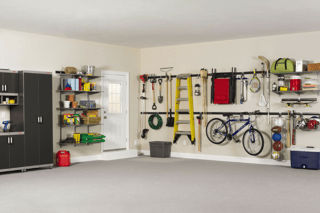 Garage Storage
Spring is the best time to get organized and maximize the space in your garage! There are many garage accessories to choose from that can greatly benefit both the functionality and organization of your garage. Our favorite ideas include:
Cabinets

Storage buckets

Recycling bins

Wall-mounted bike rack

Lockers (for all the kids' stuff!)

Tupperware for small items

Storage bench (to sit and store items)
There are also fun ideas that you can pull from sites like Home Depot and Pinterest! No need to break the bank with garage storage accessories, you can customize your garage to best fit you and your family's needs from large to small.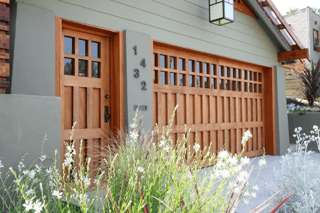 Garage Door Windows
Garage door windows are so aesthetically pleasing from the street and add a touch of elegance to your home's exterior. When the windows match your home's style, your garage enhances your curb appeal, attracting the attention of everyone from neighbors to potential buyers. Another benefit of adding windows is that it lets in natural daylight to the interior of the garage. No need to switch on the light or wear out your garage by opening it when you're working on your next big project (ahhh, daylight).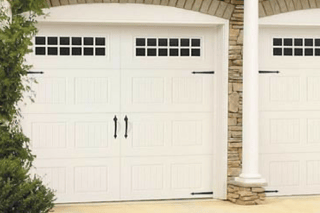 Handles and Decorative Hardware
Handles and other decorative garage door hardware can be an easy way to spruce up an existing door and give it more personality. Depending on what type of hardware you choose, this can be an easy cost effective improvement to make. Easy Lift carries decorative garage door hardware that comes in a wide variety of styles, sizes, materials, colors, and components. Make your house look the very best from the street with a garage door that has complimentary hardware.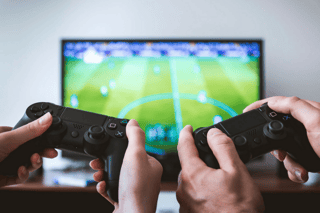 Entertainment Area
Your garage can be the best man cave or even kid cave on the block! All you need is a TV, a few folding chairs (or an old couch if you have the space!) and a video game system. Add some snacks and soda and it will be impossible to get anyone to come inside the house again. Moms will love that the house is quiet and the guy-time is kept out to the garage, where they can be as loud as messy as they wish. Pro Tip: Add a mini fridge to the entertainment area to keep your drinks of choice chilled and within arms reach.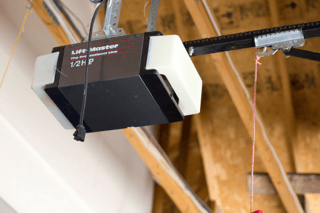 Garage Door Openers
Spring is a great time to make sure the moving parts of the garage are working. Is the opener not opening the door efficiently? Are you hearing some terrible grinding noises? Depending on your needs, there are a variety of opener options Easy Lift offers. Our top sellers take convenience to the next level, with features like security measures and WiFi connections to work with your smart home and make life easier for you! Find the garage door opener perfect for your unique needs over on our product gallery.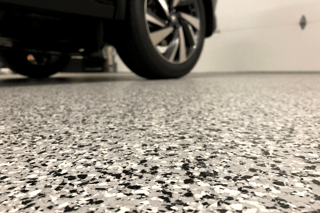 Epoxy Coat
Upgrade from the standard concrete flooring in your garage to an epoxy coating. Why? This coating makes your floors look way nicer than gray concrete. In addition, it seals the floor, providing extra protection from the wear and tear of cars and other vehicles. The best part is that epoxy is easy to clean. I think we can all get onboard with an easy-to-clean floor!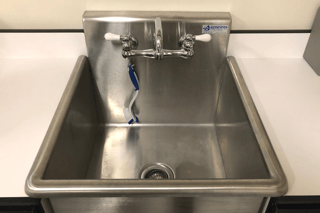 Mudroom Sink
Sometimes things are just too dirty to bring in the house, but you don't necessarily want to clean with a hose outside… That's where a mudroom in the garage saves the day. Some garages may have the plumbing to install a sink already, but if not then it is possible to pull the plumbing from inside the house to do this. Easily clean dirty camping gear, muddy shoes, cleaning rags and mops and more! People who have sinks in their garage have nothing but positive things to say about this garage customization option!
Don't wait, start customizing your garage today! The ideas are endless and you will be able to make customization improvements for whatever price range you are comfortable with. If you're looking to replace your garage doors or install a new opener system, please contact Easy Lift Door Company! We are proud to offer a wide variety of quality products from top garage door companies. Give us a call at (916) 922-7123!