A garage is a place where challenges occur, creativity is in every corner and where dreams are made. Maybe it's a place for your junk and storage, but for some it's where dreams become reality.
You probably interact with the companies below nearly every day in some way, and guess where they were built? A garage!
Let's check out some success stories from garages just like yours!
Maglite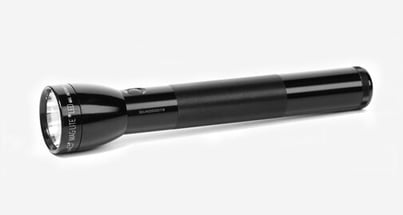 The garage is typically the darkest place in a home, and Tony Maglica took advantage of that by creating his flashlight company. Maglica incorporated Mag Instrument in 1974 and released the first set of flashlights in 1979.
The company is now known as Maglite, and their flashlights are the tried and true flashlight used by police officers and people around the globe.
Yankee Candle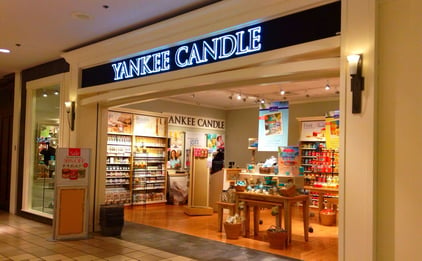 Whether it's the smell of motor oil or a vanilla candle, the garage is a place where you keep things that won't smell up the house. At the age of 16, Michael Kittredge started making candles out of crayons in his garage to give as gifts.
After neighbors and other people inquired about purchasing Kittredge's candles, he decided to start mass producing them. After 4 years in a garage, Kittredge moved Yankee Candle to a larger facility. Yankee Candle is now the largest producer of candles in the United States.
Amazon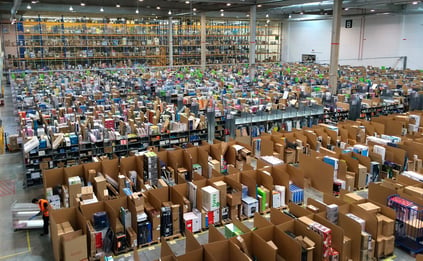 What was once an online bookstore has transformed into an ecommerce powerhouse. Amazon was founded in 1994 by Jeff Bezos in, you guessed it, a garage. The garage behind Amazon was located in Bellevue, Washington.
Amazon is now the largest online retailer in the world.
Apple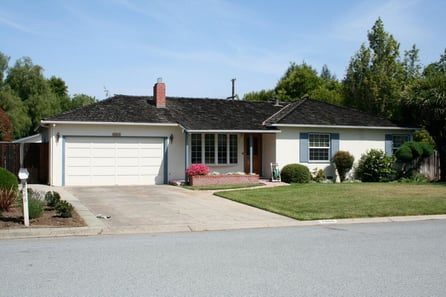 Apple is possibly the most popular garage story. It's hard to believe that Apple, one of the largest companies in the world was started behind a garage door. The first Apple computer was created in 1976 by Steve Wozniak and was joined by the late Steve Jobs and Ronald Wayne. The three started Apple Computer Company out of Steve Jobs' adopted parent's garage.
Apple is the most valuable technology company in the world.
Hewlett-Packard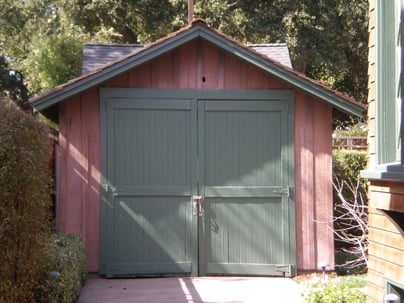 Hewlett-Packard was founded by Bill Hewlett and Dave Packard in Packard's garage. The two graduated from Stanford University and started the company with an initial investment of $538. The first products created in the garage were audio oscillators. Walt Disney was one of HP's first customers where they purchased eight of the audio oscillators to help complete Fantasia.
Fun fact: This garage was only ten miles away from the Apple garage!
Mattel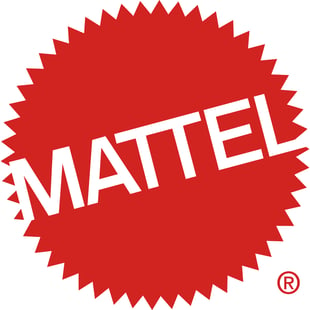 The highest-grossing toy company in the world, Mattel was founded in a garage in Southern California. While Mattel can now be seen on nearly every toy product out there, founders Harold Matson and Elliot Handler started the company by building picture frames. In true garage fashion, the two began using picture frame scraps to build dollhouses.
After realizing dollhouses sold better, Mattel shifted to toys and has since become the biggest toy company in the world. Not bad for a picture frame company out of a garage!
Disney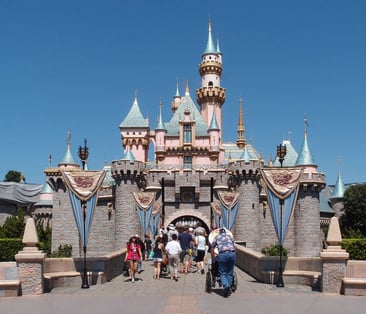 The company behind Mickey Mouse, Disneyland, Simba and hundreds of other Disney favorites was started in a garage. Walt and Roy Disney created the first Disney studio in their uncle's small one-car garage. They started filming the Alice Comedies which would go on to appear in the original Alice's Wonderland.
Disney is the largest media conglomerate in the world, with subsidiaries such as ABC, ESPN, Marvel and many others. Next time you're watching one of their animation masterpieces with your kids, remember they started in a garage!
Google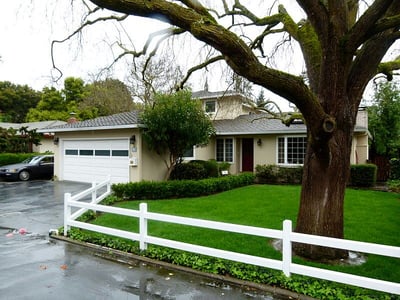 The company you rely on for answers, information and anything else a human can think of started in a garage. Granted, this was a big garage. The company was founded by Larry Page and Sergey Brin in the mid 1990's.
The two originally tried to sell their company for $1 million to a company named Excite, who later declined their offer. Google is now the most used website on the Internet today, and is worth over $500 billion. We're guessing Excite is still thinking about that deal every day that passes by.
So we want to know, what do you want to create in your garage?
Will your creation or company be the next big thing to hit the world by storm?
Leave us a comment below on some projects you've completed in your garage!
Need help with repairs or service on your garage to make sure your dreams becomes a reality? Were ready to help!