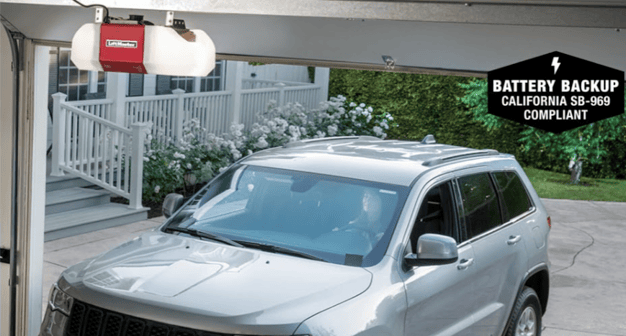 As trusted experts in our field, our customers often ask us what brands we recommend. With so many different garage door opener products on the market, it's often difficult to decide which one is the best for your home. So we decided to do a series of blogs where we'll focus on various garage door openers, sharing what we like about each brand and why we recommend them; starting with Genie. Liftmaster is the second in this series of features.
Why Choose Liftmaster Garage Door Openers & Battery Back Up?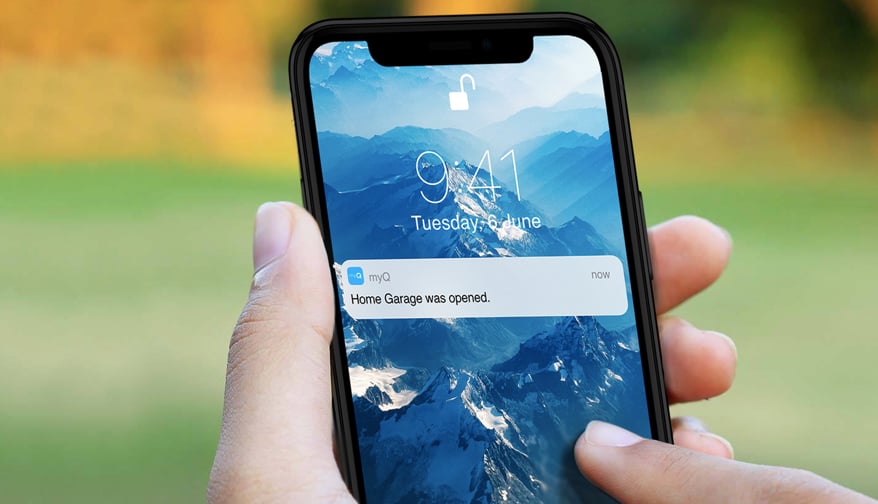 Here are our top 3 reasons why we use Liftmaster Garage Door Openers and Battery Back Up.
Advanced Technology: We love how Liftmaster products have built-in Wi-Fi, making it easy to sync and use with your garage door system. They also have the myQ mobile app that allows users to control and receive notifications about their garage from anywhere right on their phone. The Liftmaster garage door opener also features a motion-detecting control panel that will activate its lights, making it easy to illuminate your path.
Safe & Secure: Liftmaster's garage door opener models have several safety features that we love. The Protector System uses an invisible light beam to sense if there is an obstruction so it can quickly reverse the garage door. The Alert-2-Close technology signals when a garage door is being closed through the myQ app, and the Posilock feature electronically protects against forced entries and helps keep your family safe and secure at night. For additional protection, the Security+ 2.0 allows users to safeguard garage access by sending a new code with every click. This means that your code will regenerate automatically, so your code is more difficult to encrypt for someone trying to break in.
Reliable: Every Liftmaster model has a lifetime motor warranty and a 1-year warranty on batteries and accessories. Additionally, their integrated Battery Backup will ensure that you can operate your garage door during a power outage. This is a particularly great feature as it makes your garage more reliable and meets the California law requirement SB-969, which requires a battery backup in all garage door openers installed or serviced as of July 1, 2019. The Battery Backup is included with the opener purchase and it typically lasts 1-2 years depending on usage and proper battery care. When it needs to be changed, you'll be alerted by the battery status LED; changing the battery is easy and takes only a few minutes. It's that easy to use!
We recommend a number of Liftmaster Garage Door Opener models, each with their own unique features to meet different homeowners' needs. Contact us and we look forward to answering any questions you might have and helping you find the product that works best for you! Check back in soon for our video highlight of the LiftMaster 8550wlb opener on Facebook, Youtube, and Instagram.