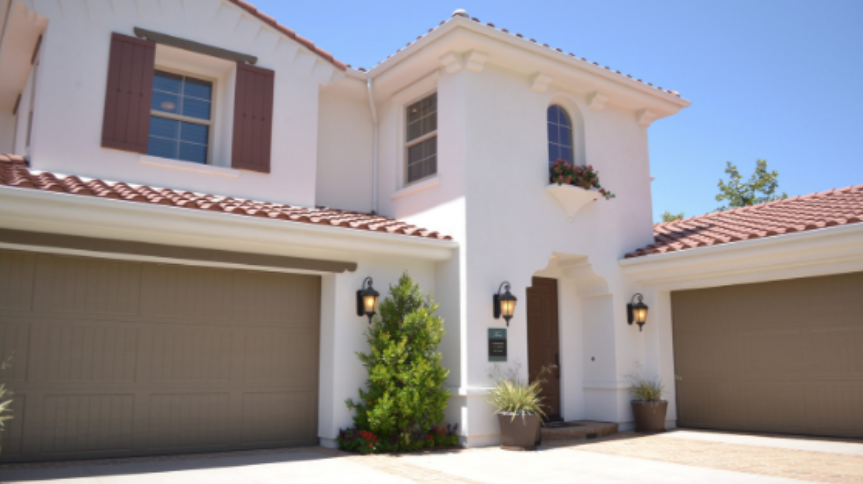 Your Frequently Asked Garage Door Questions, Are Finally Being Answered.
Whether you are upgrading or just replacing, your garage door is one of the highlights of your home; it's one of the first features people see when they drive up. There are a lot of different types of garage doors with different designs and features. But what do you choose and what is best for you? We provided answers to your garage door questions below to help you while shopping for a new garage door!
Wood or Steel Door?
Wood and steel doors are the most sought out garage doors. Wood garage doors are ideal because of their natural beauty and true wood doors are hard to beat! Wood doors are customizable and have a very distinct look for unique home types. Though they're high quality, they come with a higher price tag and are higher maintenance. They add a sophisticated look and make a statement to your home.
Steel garage doors, on the other hand, are affordable, durable, and long-lasting. The steel garage doors are customizable and insulated. These doors are the easiest to maintain! Everyone has unique tastes, which is why we'll make sure to find the right garage door for your home!
What is the lifespan of a garage door?
With proper annual maintenance and tune-ups, you can get 20+ years added to the lifespan of your door! This also depends on how often you open and close your garage door and any weather or human error damages that may occur over time. As a result, it could lower the lifespan of your door. If you need to make minor adjustments, learn how to problem solve and repair them yourself! http://www.easyliftdoor.com/blog/common-garage-door-issues-and-how-to-fix-them
Do you need insulation on your garage door?
If you convert your garage into a room or have a bedroom over the garage, it's ideal to have insulation. Insulation ranges from a value of 4-19 on most door manufacturers and adds stability in the panel to create a more quiet door. The padding adds warmth in the winter, keeps cool in the summer, and saves you money! Insulated garage doors are stronger, which makes them more durable during harsh weather.
Do I need windows on my garage door?
What's the purpose of the space you're considering adding windows to? How does this serve the use of the space? Windows add natural lighting and a distinct look that can change the overall appearance of your home! Think about the overall style of your home. Make sure the windows of your garage door matches your home.
What is the cost of a garage door?
Garage doors can vary in price, it just depends on what type of garage door you're looking for. The size, insulation type, material type, and additional accessories can all affect the cost of a door. That's why our team will work with you to find a door that fits your exact needs!
We want to make sure we're getting all of your questions answered. Contact us with any inquiries! Our team is happy to guide you through any garage door questions that may arise.